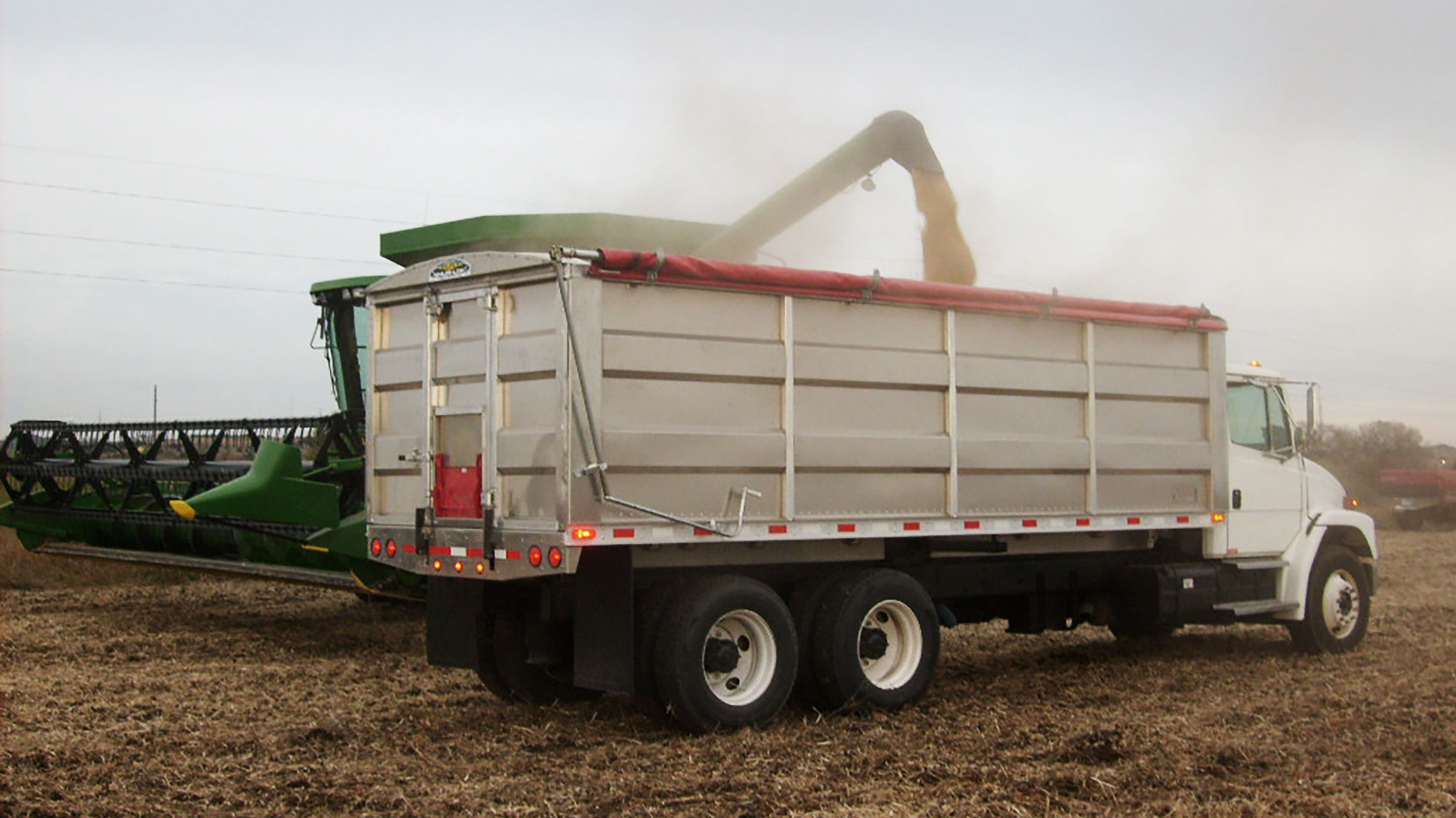 Customizable Aluminum
Grain Boxes.
Scroll Down
Superior Clean Out
The smooth sided panels on the AgriLite grain box are the key to an exceptional clean out. Unlike traditional corrugated sides, there is no place for mud to build up when hauling sugar beats. Countersunk hucks in the floor, and 45 degree ribs in the side skins, ensure no product hang ups. Optional rib covers provide a smooth inside wall for chopping silage.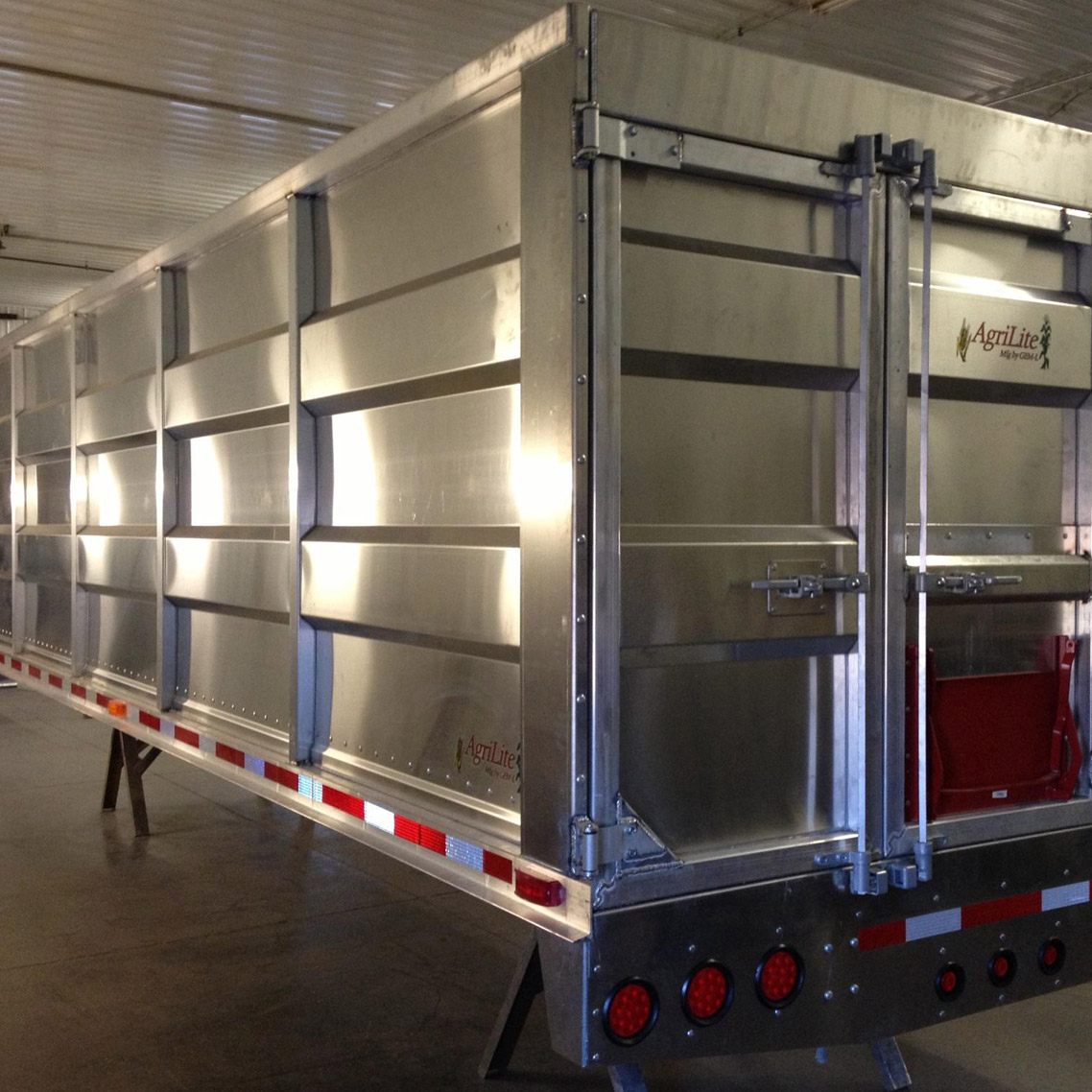 Available
Mounted & Unmounted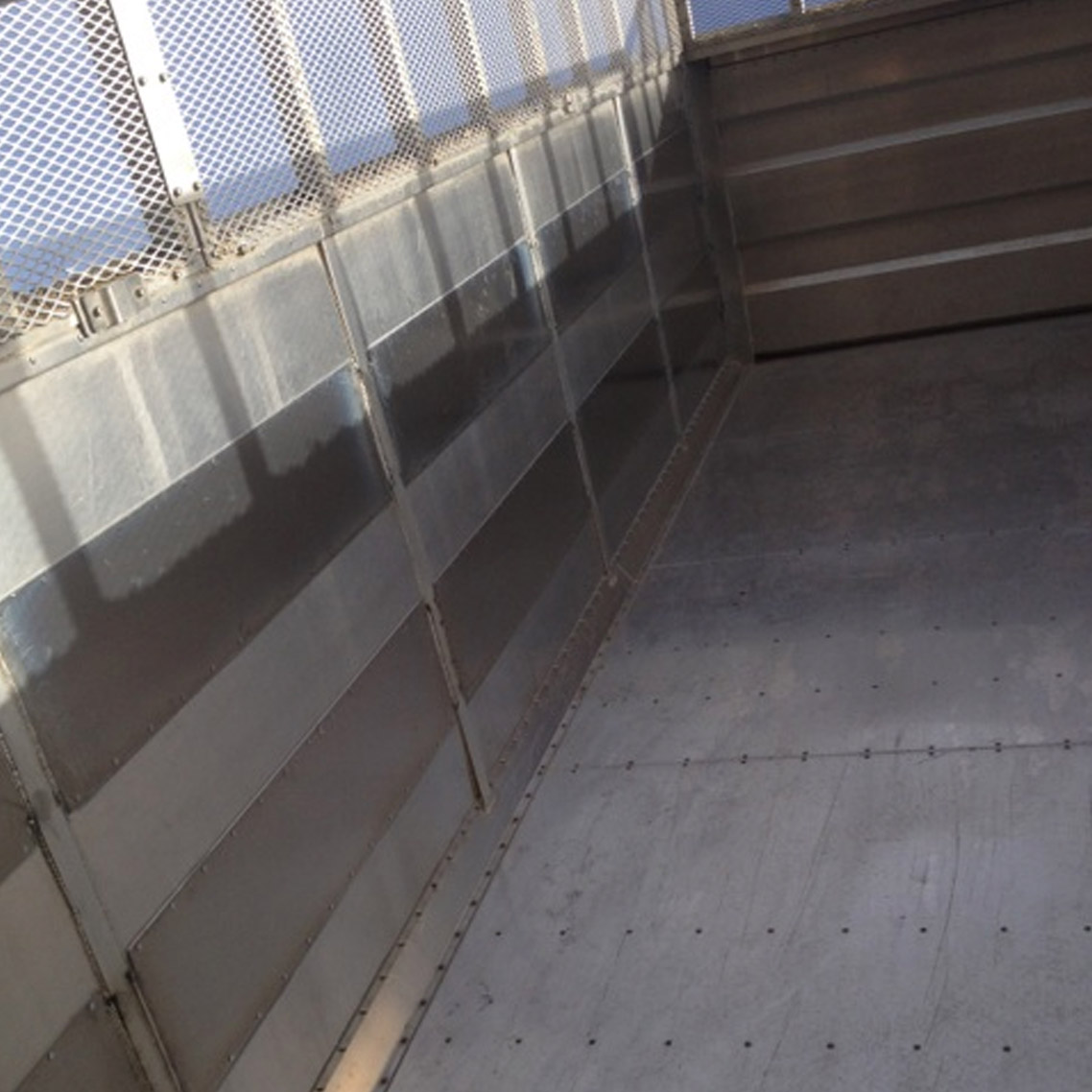 Hucked & Welded
Floors for added durability
Built to fit your exact needs, And built to last!
The AgriLite aluminum grain box uses a unique floor design that allows it to stand up to the toughest conditions, while saving thousands of pounds when compared to most steel boxes. Our combination of a hucked, and welded floor, make it the perfect box for the sugar beet market.
Several Configurations Available
Customize your box to fit your needs. Choose from a wide variety of options that allow you to maximize your payload. Whether you already have a truck, or you are still looking, we can assist you so that you get the right box for your setup.
View full list of box capacities
Grain Box Inventory
Standard Features
Lengths
19', 20', 21', 22', 23', 24', 25'
Side Wall Height
60", 66", 68"
Standard Endgate
3 Door Swing Gate w/ Removable Top Header
Lights
L.E.D, 3 Side Marker, 3 Brake/Tail Lights
Width
96" or 102"
Shur-Co/ AgriCover Tarps
Optional, Manual or Electric
Hoists
Available
Optional Features
Hydraulic Silage Endgate
Optional
Combo Gate w/ Air-Cylinders
Optional
Front/Rear Sight Windows
Optional
Side Extensions
Optional
Front Access Ladder
Optional
Field Light Packages
Optional
Pusher/Tag Axles
Available